Help with the Self Service Site
How to Pay an Invoice on the Self Service Site
Step 1
After logging into your account, look on the bottom of the home page for the "Open Invoices" section.
If you don't see the invoice you're looking for, click on the "From" drop down menu that reads "Past 30 Days"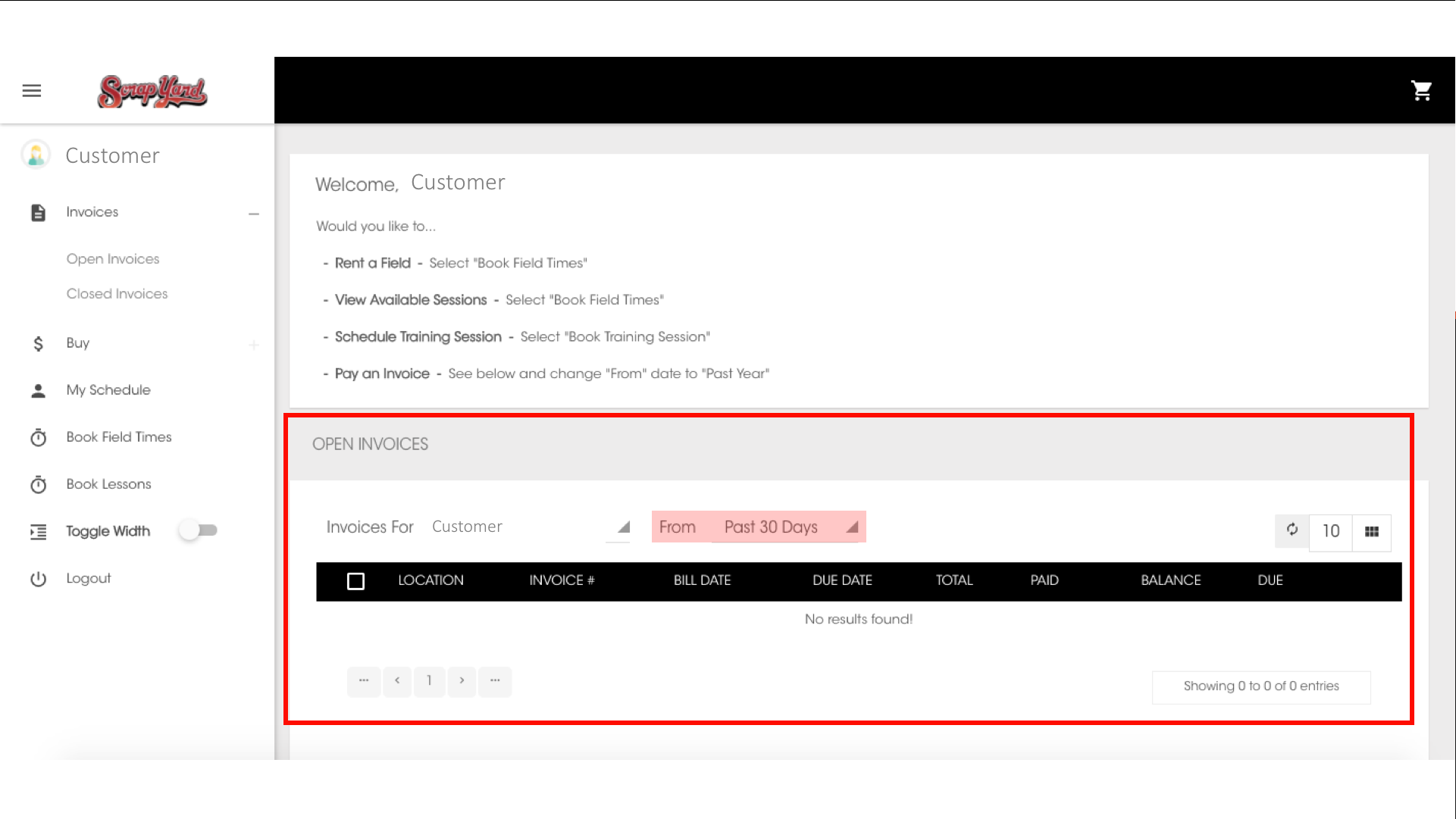 Step 2
Select "Past Year" from the drop down menu showing "Past 30 Days"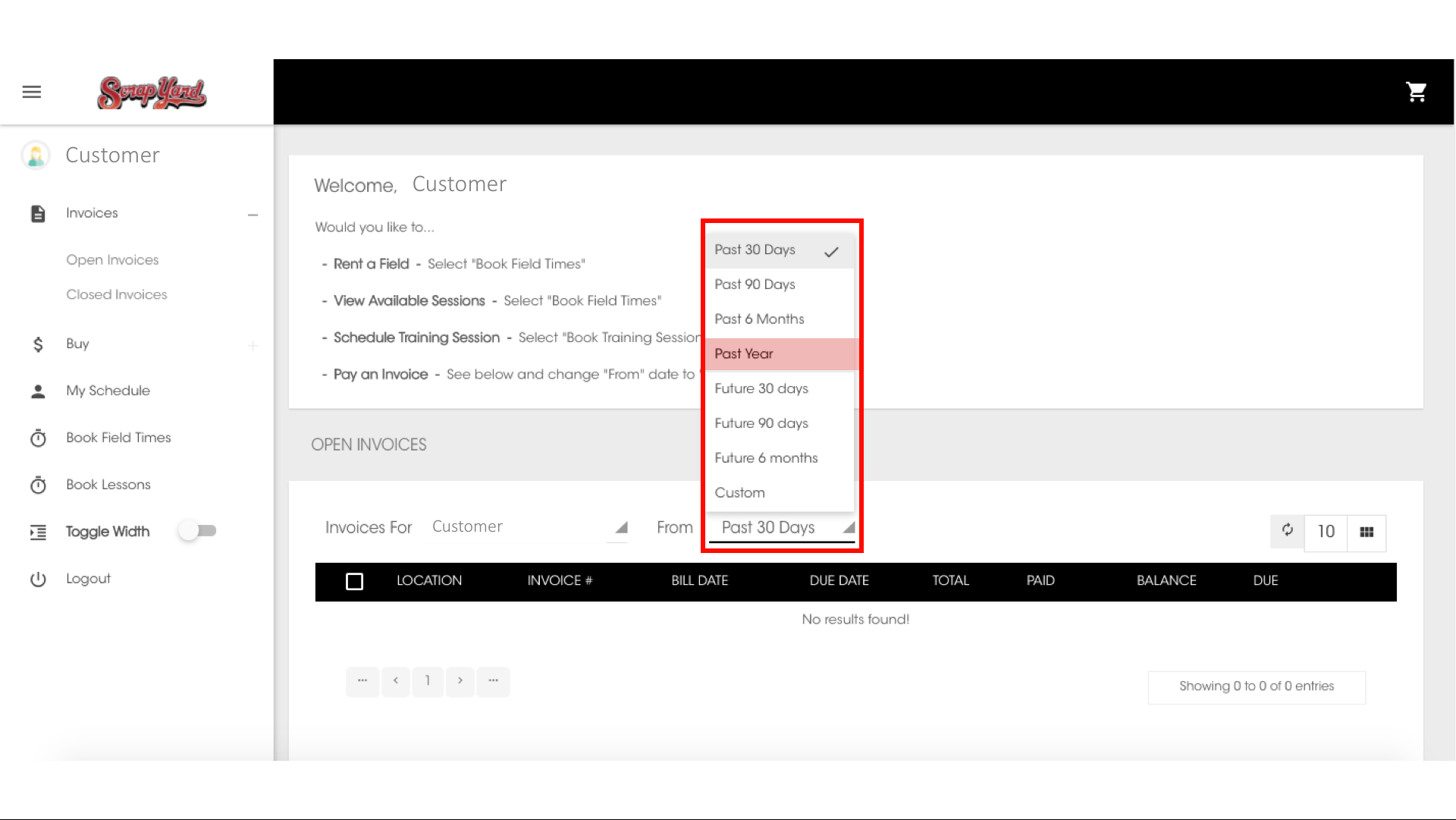 Step 3
Your invoices for the past year will now show in the list below.
Check the box next to the invoice you wish to pay.
Click the "Pay Invoices" button at the top of the "Open Invoices" section.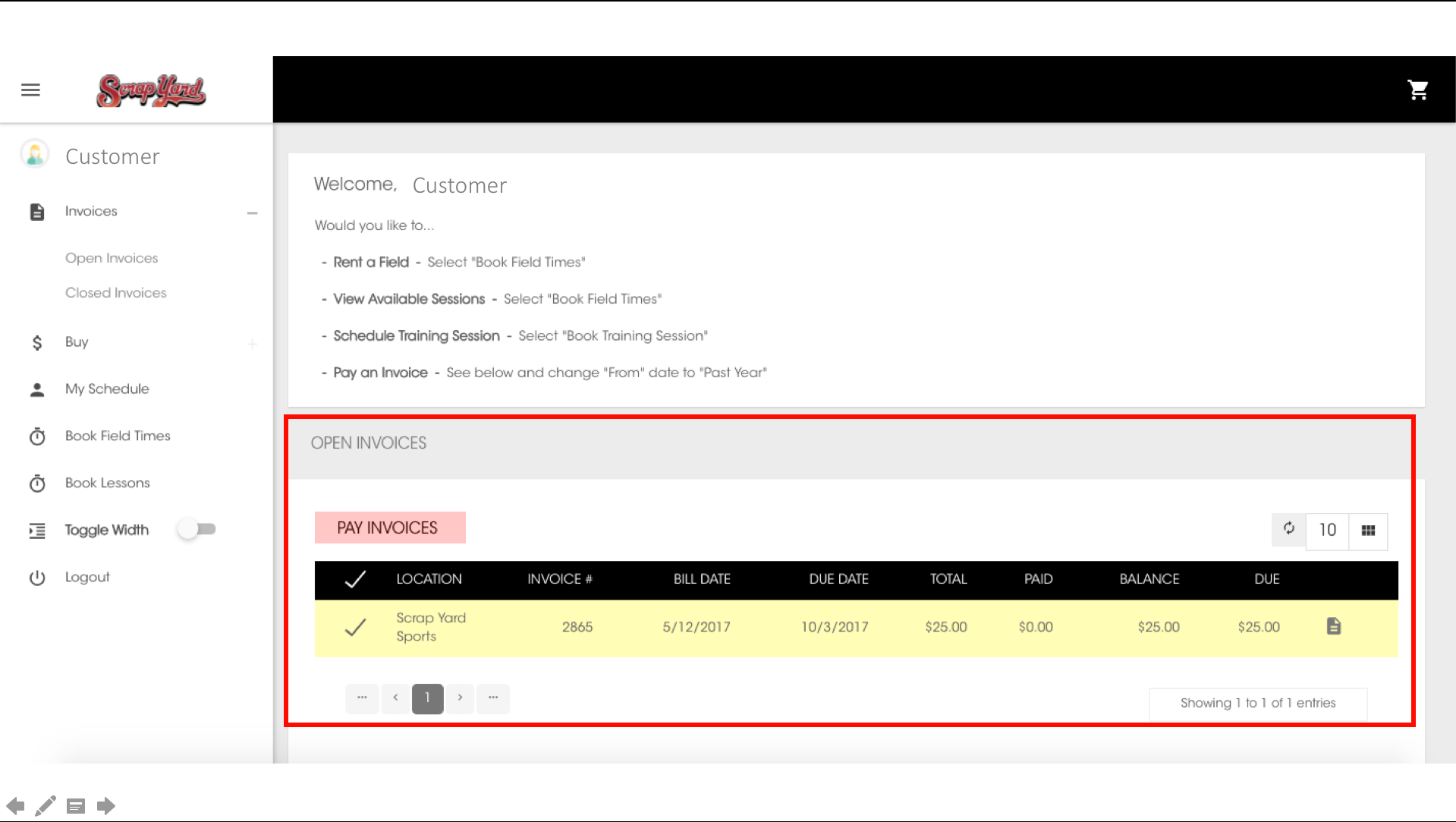 Step 4
Once you have clicked "Pay Invoices," you will be taken to the Invoice Cart menu.
You can select to pay either the full balance of the invoice or the current amount due.
Once you have made your selection, click on "Check Out" on the far right side of the screen.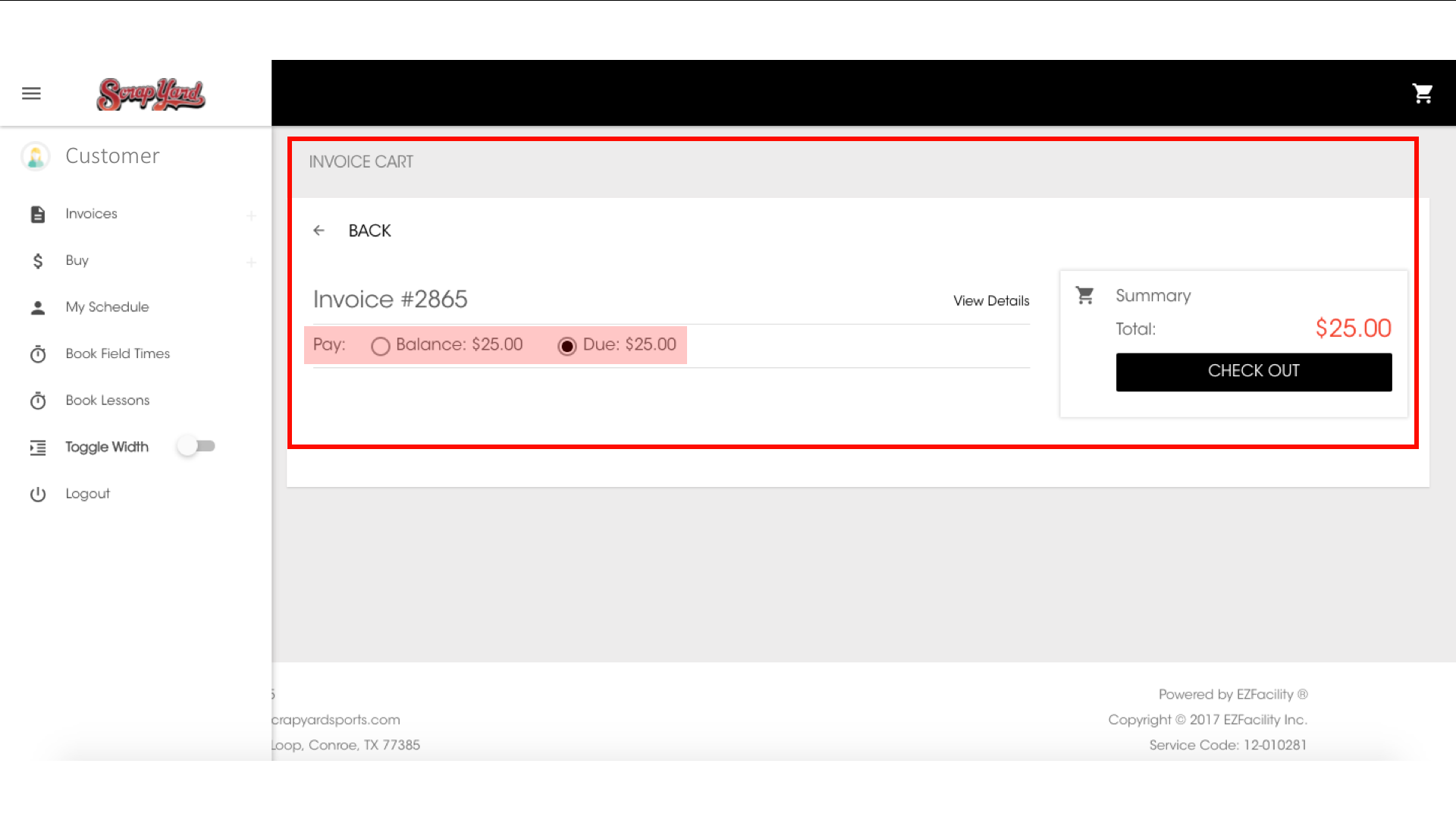 Step 5
On the "Complete Checkout" page you will be able to view and/or change the Payment Method being used.

​The current credit card on file will show up below the "Payment Method" menu.
If you would like to change this credit card, click on "Use New Payment Information" just below the current credit card information listed.

​Once your payment information and your billing information is updated and accurate, choose the "Complete Checkout" button on the far right.
If you have any further questions, please email us at questions@scrapyardsports.com