Trainers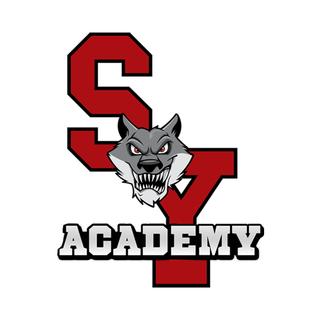 STAFF
KHADIJA "COACH DEE" NEELY

Owner / Trainer

Khadija Neely is originally from Roanoke, Alabama and has been involved in athletics since a very young age. She was a 3-sport athlete (Softball, Basketball, and Soccer) at her high school, Lagrange Academy (GA). An early stand-out softball player, Neely started all four years at shortstop/catcher, receiving All-State and All-Region each season. In her final season, she helped lead the team to their 5th State Championship title. Khadija also had success on the basketball court receiving All-State and All-Region honors while assisting her team in advancing to the final four in her junior year. In her senior year, she decided to join the soccer team where she received All-State and All-Region nodes with yet another final four appearance in her interscholastic career.

Khadija continued her softball career at Chattanooga State Community College (Chattanooga, TN) where she found a new position on the field at 3rd base. She spent two seasons under Head Coach, Blythe Golden and was named First Team All-Region during her time on the diamond. Excelling in the classroom as well, Khadija was named the 2012-13 TCAA Distinguished Scholar Athlete. The Chatt State softball team placed 3rd in NJCCA National Tournament where Khadija was awarded, Most Outstanding Defensive Player. In her last year at CSCC she was a key player in leading her team to a 55-8 record and a Region Championship.

After receiving her Associates of Behavioral Science in Exercise Science she found her way back home to Alabama at Troy University. Khadija earned an athletic scholarship to Troy and where she started 53 of 55 games at the hot corner. Khadija graduated with honors (Cum Laude) receiving a B.S in Exercise Science – Wellness and Fitness degree in May of 2017 were she spent her "5th year" as a student assistant for the Troy University Softball Program. She is currently pursuing her Masters in Sports Administration from Troy.

As a sports performance trainer, Khadija has found a passion for helping athletes improve their performance both on and off the field. Being a mentor to young athletes in a variety of sports has been nothing short of a blessing to her. Khadija has had the pleasure of training the professional softball team at the Scrap Yard working with former Olympian and All-Americans like, Monica Abbott (Tennessee/Team USA), Sami Fagan (Missouri), and Olivia Watkins (Western Kentucky University). Khadija believes that athletes need to be taught how to use their strength in the most effective ways possible to be at the top of their game. Alongside her passions for coaching and training, Khadija loves music and is a self-taught drummer and acoustic guitar player. Being a part of sports training and coaching industry has brought Khadija to new levels of love and appreciation for athletics which resulted in receiving part ownership in Scrap Yard Academy.

kneely@scrapyardsports.com

JOHNA MYERS

Trainer

Born in small town Petal, MS, Johna Myers has been playing sports since he was 2 years old. Baseball was his first love but as he grew he began to take interest and excel in sports including basketball, football, track and even rugby. With having offers from each sport, he eventually went on to choose the JUCO route for football at East Central CC. After 1 year he transferred to the University of Southern Mississippi where he put the pads down for a year and tried his hand at Division II rugby. In the offseason he played for a local semi pro baseball team in the Laurel BlackCats as a pitcher/outfielder. After that year he went on to walk-on to the football team at the University of Southern Mississippi. Upon completing his time in college he received an internship at Scrap Yard Sports in February 2017 where, in his spare time, he would train various players on their professional softball team. In April 2018 he was hired as a trainer, in that time span he has worked with athletes ranging from youth sports to Olympic. With a background in biomechanics, his training style is geared toward the supreme athlete and a focus on body control in the area of power and speed. "You are capable of what your mind allows. Become limitless"

(601) 329-8072

myers.johna15@gmail.com

KEEON JOHNSON

Trainer

Keeon grew up in the Houston/Klein area and was a stand-out High School football player at Klein Oak High School. He went on to play at The University of New Mexico State and eventually played professionally in both Europe and in the Arena Football league here in the States. He holds a B.S. degree from New Mexico State in Criminal Justice. After he moved back to Houston he found himself in the fitness world and after receiving numerous certifications including the American Council of Exercise (A.C.E) and International Sport Sciences Association (I.S.S.A) Keeon became a Sports Performance and Fitness Specialist. Working with over 50 Division I athletes and twice as many local Elementary, Junior high and high school athletes in the Woodlands Spring/Klein area. Keeon is leading boot camp trainer with many success stories in weight loss and over all health with adults ranging from early 20 to 78 years of age. Keeon has proved to be one of the leading trainers in the area for Fitness and Sports Specific training.

PHILLIP HUNT

Trainer

Phillip Hunt is the owner of Undefeated Fitness LLC. The vision that sparked the idea of Undefeated was to help others achieve their fitness goals through exercise, sport and nutrition. Phillip Hunt graduated from the University of Houston in 2009 with a bachelors degree in kinesiology-sports administration and a minor in health and nutrition. Phillip was an outstanding colligate scholar athlete amassing numerous awards including C-USA defensive player of the year in 2008 among other honors. After Phillip completed his college career he would go on to play in the CFL being named a CFL All-Star and the NFL for a total of seven years. Phillip is currently dedicated to helping others achieve success through personal training at The Scrap Yard Academy .

CIARRA CHERRY

Receptionist

Ciarra Cherry is from Petal, Mississippi and had the opportunity to work as a Scrap Yard intern in the Summer of 2018. She attended The University of Louisiana at Lafayette her first 2 years of college where she was included on the 2014-2015 Ragin Cajun softball team. Cherry transferred to and later graduated from The University of Southern Mississippi where she finished out her time on the softball diamond as a Southern Miss Golden Eagle. She finished school with a 3.0 gpa, majoring in Communication Studies and minoring in Foreign Language (Italian). In her 2018 season Cherry was named Conference USA's player of the week. She was able to watch both her oldest cousin, Nerissa Myers, and her sister, Brianna Cherry, compete on the Scrapyard Professional Softball team in 2018.

Other than assisting with technological responsibilities at Scrapyard, Ciarra specializes in infield skills mechanics (softball) and catching (position) skills. She likes to focus on developing proper muscle memory for infield defense in game-like situations. She considers technique development extremely important for an athlete who is serious about advancing their skill level.

When not working Ciarra loves to spend time with her cousins that live in the area. She's had a passion for free drawing for her entire life and keeps up with the hobby now. Cherry recently moved to The Woodlands, Texas after graduating and has so far found out that she loves kayaking and paddle boarding.