Rentals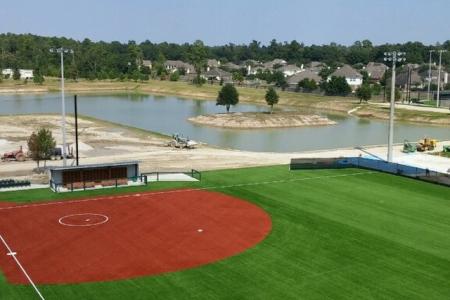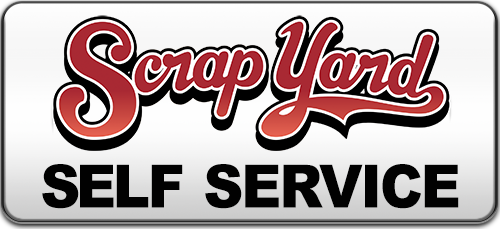 (Help with the Self Service Site)
---
PAGE CONTENTS
---
No Contract Required
Perfect for teams looking for a Tryout Session or need a Practice Session due to a Rainout at another facility.
(Space is limited due to Member Team Practice Sessions having priority)​
---
Contract is Required
You must rent a field on a weekly basis for a minimum of 2 full months.
---
Below is the Pricing Structure for Teams looking to practice at Scrap Yard Sports as either a member or a non-member team.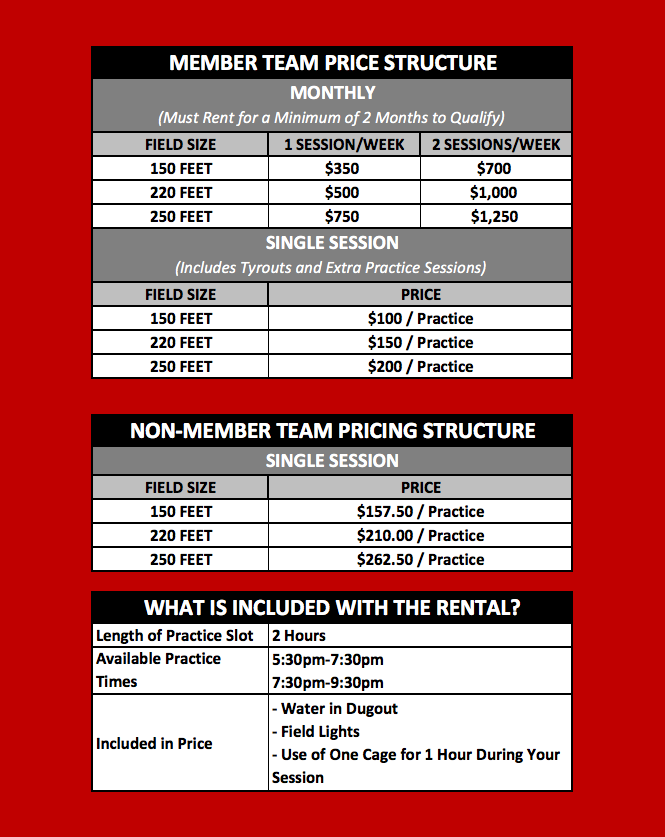 ---
Do you have an open invoice for field rentals, tournament entry, or other provided services?
You can log into the Self Service Site to view and Pay your open invoice.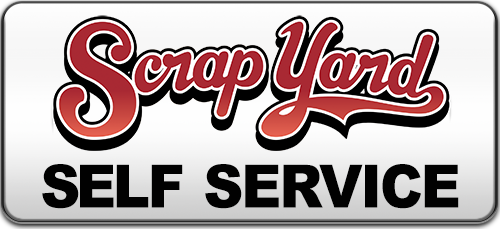 (Help with the Self Service Site)
---
Because Scrap Yard Sports includes use of a batting cages with a field rental, we are very limited on batting cage space that is available for rent.
If there are extra batting cages available for rent, you can find that information by visiting the Self Service Site and searching for "CAGE A" Availability.
The cost is $30 per hour.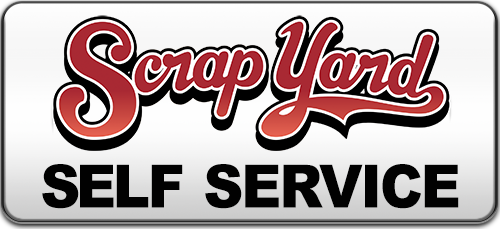 (Help with the Self Service Site)
---
Athletes Edge-Spring

713-205-1930
21240 Foster Road, Spring, Texas 77388

Athletes Edge-Magnolia

713-757-5672
33219 Forest West Street, Magnolia, Texas 77354

Competitive Edge Sports

281-863-9400
2733 Rayford Road, Spring, Texas 77386

---
There is a separate pricing structure and protocol for High School Game Field Rentals at Scrap Yard Sports
Complete the form on our "Become a Member" Page and you will be contacted by a Scrap Yard Sports Representative.
Security and EMS must be supplied by the Schools participating.
Event Gate Fee will be charged by Scrap Yard Sports (see Park Policy Page for Gate Fee information).
All field availability is limited and available Game Times are 5:15pm and 7:30pm for Double Headers and 6:30pm for a single game, Monday through Thursday only. Friday through Sunday games are limited due to Events previously scheduled at Scrap Yard Sports.
All field availability limited due to prior scheduled Member Practices.